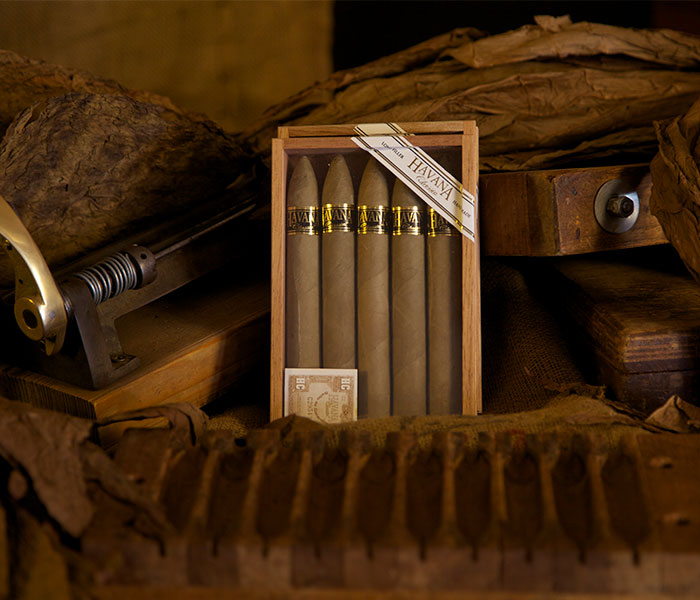 The Factory Tour was designed to show you how we prepare the best American made cigar, with authentic Cuban standards. The tour lasts 45 minutes and The tour includes 7 Stops:
\

The Store – The Factory Tour begins when you arrive at the Havana Classic store. Upon entering the factory, each guest will be greeted with a traditional Cuban coffee or "Cafe Cubano" to get a full sensory experience.
\

7-minute video on the seeding, germination, planting, curing, fermenting and production of tobacco before shipped to the United States
\

Oral History of South Florida strong connection with Havana in the 1800's as it relates to Tobacco. Concluding the oral presentation you will be guided through the different areas of the factory.
\

Primary Process – This is where you get to see firsthand the different types of tobacco and the aging process. Here you will see and learn how various tobaccos are sorted.
\

Deveining – The removal of the veins is a critical process of preparing the tobacco, and we will show you how it is done.
\

Bunching & Rolling – Constructing a cigar is a 3 step process. See our skilled rollers bunch, bind and roll our premium cigars.
\

Packing – Once cigars have been rolled they undergo further aging. Packing is the final stop before cigars are shipped abroad.
Restrictions: Over 18 years of age only. For safety, you must wear a shirt and closed shoes.
After the (40) minute tour, guests are invited to try Cuban soft drinks, traditional pastelitos and croquetas as they enjoy (1) complimentary cigar.
DURATION: 45 minutes